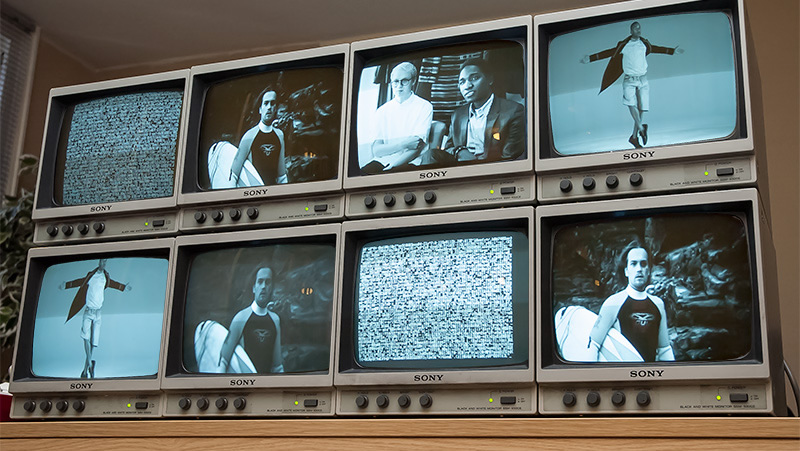 CCTV Monitor Room Installation
We have 12 small Sony black and white video monitors to create a CCTV or monitor room style installation. The screens are about 9" diagonally in size with a 4:3 aspect ratio. We can feed each screen independently with its own composite video source from a DVD player, media player or even live feeds from a video camera.
The screens can be configured to play the same footage on all or different footage on each, or any combination. The screens can also show still images.
Date : 1st December 2014

Production Company :
Production Type :
Our Involvement :
Credits - Some of our recent projects ...

---