CRT Televisions Vs CRT Video Monitors
Pure Energy are able to create TV stacks and Monitor walls using our extensive stock of over 1000 CRT screens. We use this terminology to differentiate between the two styles of installations.
CRT TV Stacks use regular consumer televisions from the 1970s to 2000s that you would find in the home. Each TV is different in shape, size and colour so creating an irregular stack. However, because these home TV's have angled backs and non-square shapes, they are harder to stack and often require a wooden structure to support them safely.
CRT Monitor Walls use professional broadcast monitors used in TV studios from the 1980s to 2010s. They are very boxy in design and can be stacked without the use of a supporting structure (to a certain extent). They create a much more uniform wall of screens. However, we can use a mixture of sizes from 9" to 28" to create less regular stack, more like the TV Stacks.
CRT Televisions (TV Stacks)
Irregular Shapes - Harder to Stack
Requires Various Signal Converters
Uses TVs Recognisable to the Public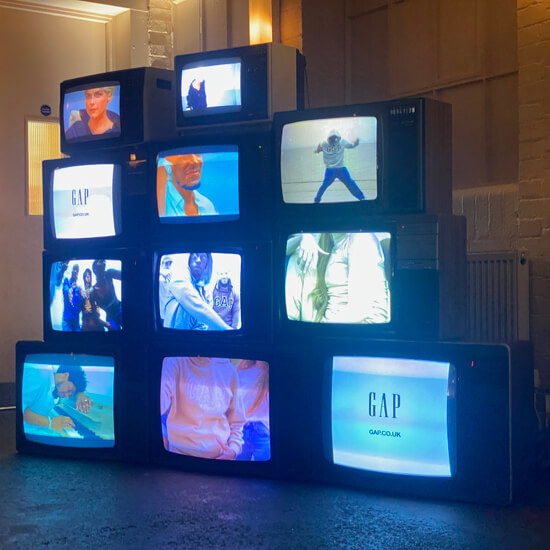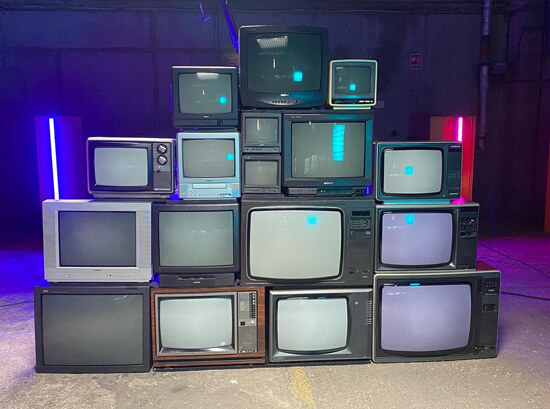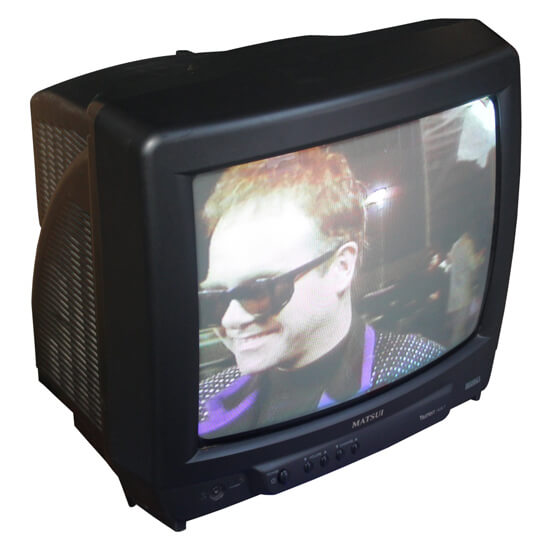 Example TV with Angled Back