On-Set Playback for CRT Televisions and Monitors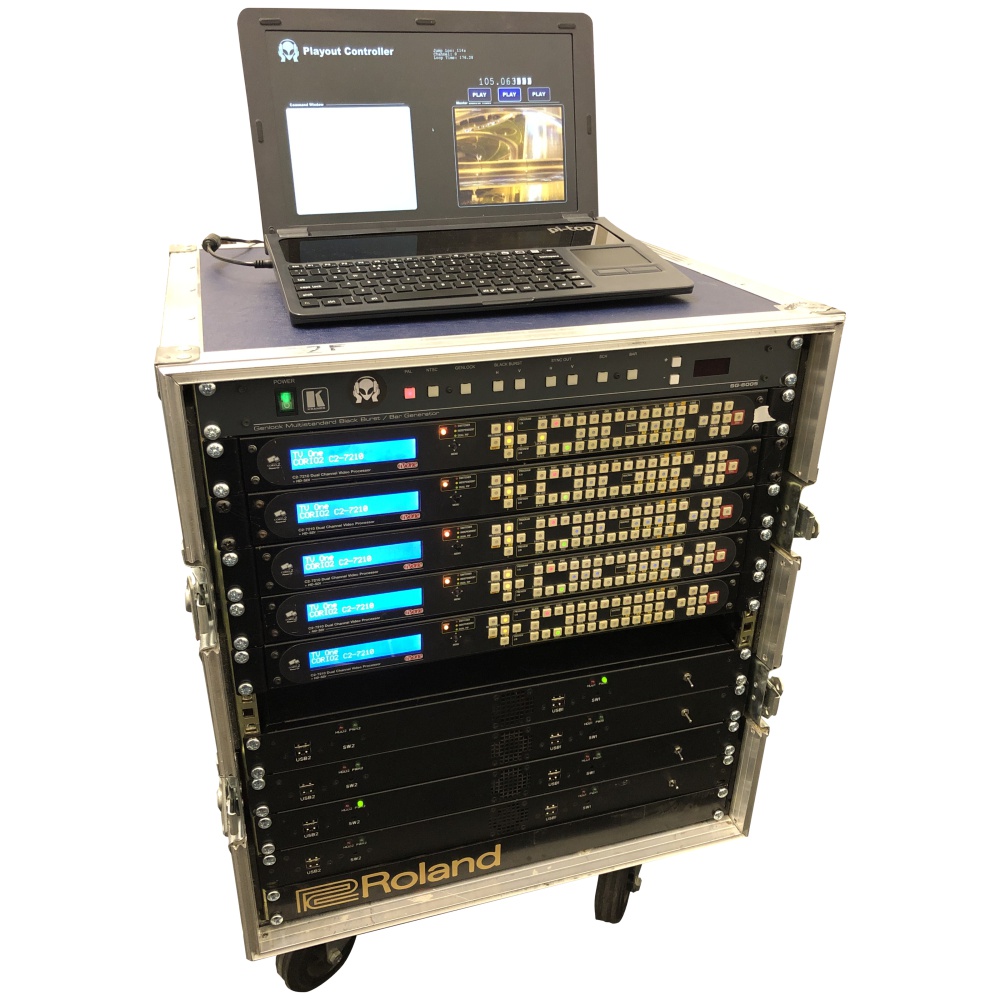 Pure Energy can provide on-set playback for all of our retro televisions, monitor screens and computer monitors.
For complex scenes requiring multi CRT displays we have our own in-house developed playback system providing upto 24 simultaneous video feeds all genlocked allowing for filming without picture roll.
We can provide more channels if given enough notice!
Our system allows precise control of what happens on each screen at any given time at can be started at any point in the sequence for quick retakes when required.
Our playback system operates at 25 frames per second (fps) for standard UK PAL video suitable for all UK televisions and video monitors.
If required we can also provide 24 frame playback. Please enquire.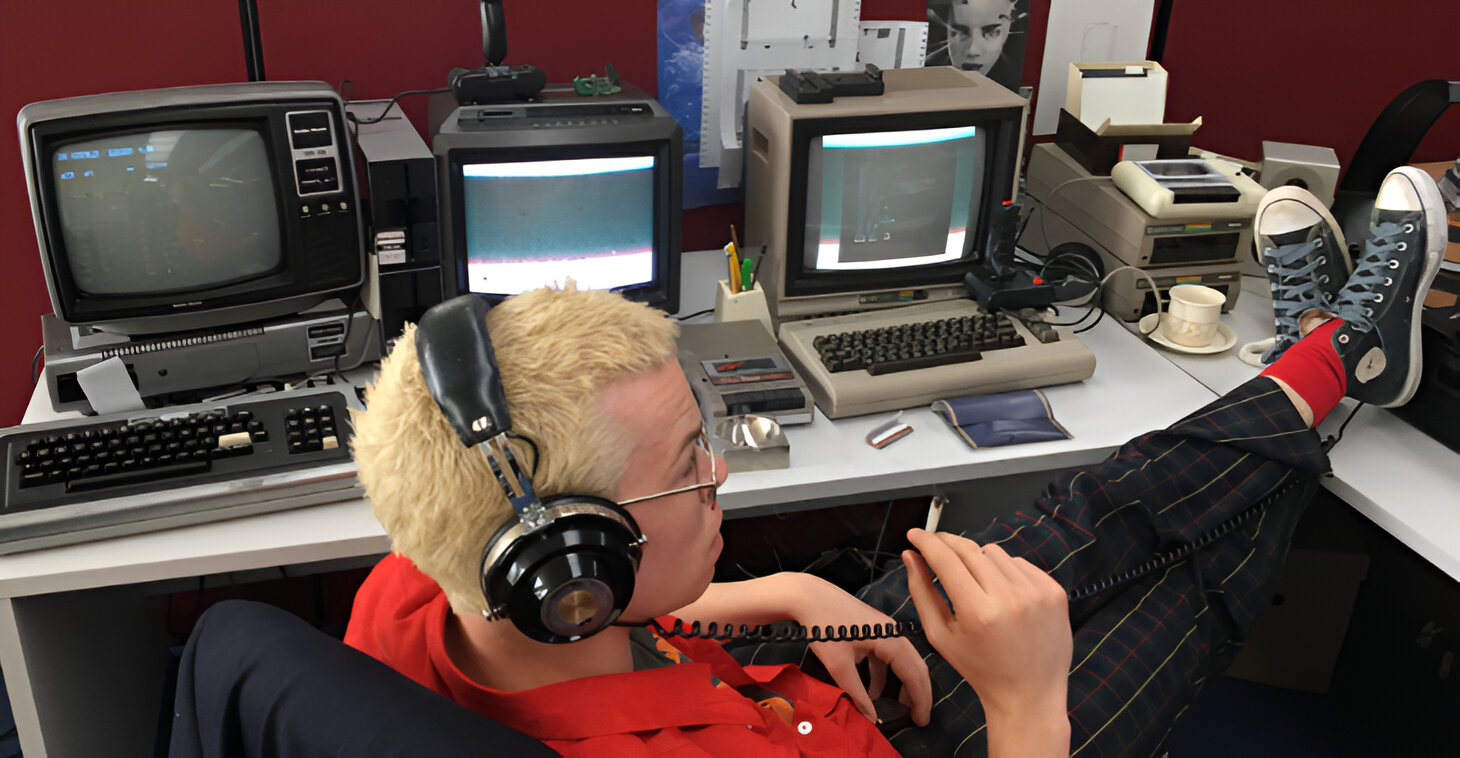 From the set of Black Mirror - Bandersnatch
Yes! We fully understand the irony of this image! The photo was taken with a smart phone so you can see the banding that happens on the CRT screens if they are NOT genlocked. If you watch the film you'll see they are beautifully stable!
??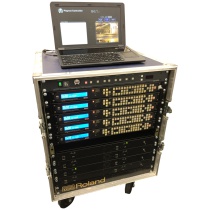 0 Available